David Charles
Working on :
Creativity and Innovation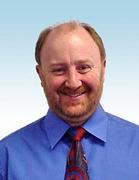 KITE
Newcastle University Business School
1st Floor Citywall
Citygate
St James Boulevard
Newcastle upon Tyne NE1 4JH
+44 (0)191 243 0803
d.r.charles@ncl.ac.uk
David Charles holds the David Goldman Chair of Business Innovation in the University of Newcastle upon Tyne Business School. David is also director of the research centre on Knowledge, Innovation, Technology and Enterprise (KITE).

David has a wide range of research interests, which include innovation management, the role of universities in regional development, regional innovation policy and urban development. His work on universities and regional development has included leading an eight-country EU Framework Programe project on this topic (UNIREG) along with a number of other projects for national government bodies, regional agencies, university associations, and OECD. Recent work on HE business interaction for the Higher Education Funding Councils and Office of Science and Technology attracted considerable policy and press interest and was cited by the Prime Minister, Science Minister and Bank of England. Building on these he also led an EU Marie Curie Training Site on Advanced Research Training in University Region Interaction.

David has also led a number of studies on regional innovation policy and innovation in clusters for the EU, OECD and regional development agencies. His other recent research interests include research into the role of cities in regional competitiveness.

Current Work

David has recently been leading an EU Framework 5 project entitled 'City-Regions as Intelligent Terrritories: Inclusion Competitiveness and Learning (CRITICAL)' with partners in Trinity College Dublin, University of Dortmund, University of Tampere and RMIT University, Melbourne.

He has also recently been a partner in an ESRC Science in Society project 'Building Science Regions in the European Research Area: Governance in the Territorial Agora', led by the SURF centre in the University of Salford.

Currently he is involved in an ESRC project on universities and disadvantaged communities.