Lizbeth Goodman
Working on :
Creativity and Innovation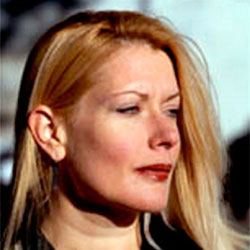 Futurelab
1 Canons Road
Harbourside
Bristol BS1 5UH
0117 915 8207
lizbeth.goodman@futurelab.org.uk
She manages Futurelab's research team, initiates new collaborative projects, and undertakes original research into creative innovation strategies for social entrepreneurship and leadership models that support learning for all. She has an international range of experience and a practical approach to creative educational technologies. She brings her experience of founding and directing the SMARTlab some 15 years ago, as well as her most recent experience as Chair of Creative Technology Innovation at the University of East London, where the SMARTlab Digital Media Institute and MAGIC Multimedia and Games Innovation Centre and Gamelab have run under her direction for the past few years. Lizbeth has developed many award-winning learning and communication technology tools. She is a renowned expert in learning models for communities at risk and is perhaps best known as an advocate of community-based ethical learning and teaching models using interactive tools and games to inspire and engage learners of all ages. She has published widely in the areas of performance technologies, e-learning, connected learning, embodied learning, social networking for community engagement, social entrepreneurship models in ICT, and games for learning.