Philippe Meirieu
Working on :
Creativity and Innovation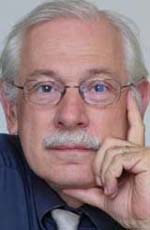 Institut des sciences et pratiques d'éducation et de formation
86 Rue Pasteur
69365 LYON Cedex 07
France
philippe.meirieu@orange.fr
His earliest work was concerned with peer interaction in learning and group work.
Later he worked on "differentiated pedagogies", based on the hypothesis that the basics of citizenship ought to entail specific adapted routes for all students. He worked on exploring the possibilities for specialised alternatives without creating exclusion or ghettoising groups of students.
This theme continued in a number of pieces of research on the "school of uniqueness" and its conditions for success. This brought him to later study the place of the subject in the educational process, and to work on the relationship between ethics and pedagogy.
His egalitarian "pedagogical" ideology has led him to be accused by republicans or disciplinarians of lowering educational standards and the authority of the teacher. Nevertheless he continues to work towards a demanding pedagogy, based on a cultural transmission of the highest standars, which compromises neither knowledge nor students.