Hanne Shapiro
Working on :
Creativity and Innovation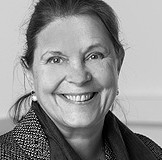 Danish Technological Institute
Gregersensvej
DK - 2630 Taastrup
+45 72 20 14 15
hanne.shapiro@teknologisk.dk
Hanne Shapiro has worked for more than 25 years on policy analysis and policy advise in matters of how public policies can sustain competitiveness, innovation- and equity in access and participation in labour markets, lifelong learning and in civic engagement. She contributed to the Publication on Information Society for All, She was advisor to the Danish Globalisation Council on VET. She has on numerous occasions participated in working committees and in activities of the European Commission.