Katya Stoycheva
Working on :
Creativity and Innovation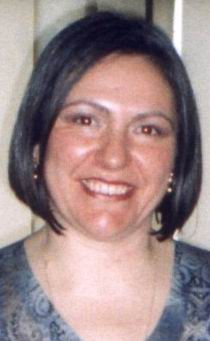 21, Elin Vrah Str.,
bl.66, vh.2, ap.20
Sofia 1407,
Bulgaria
+ 359 (0)2 868 14 62
katya.g.stoycheva@gmail.com
Katya Stoycheva holds PhD in Psychology (University of Sofia, 1993) and Habilitation in General Psychology (Institute of Psychology, Bulgarian Academy of Sciences, 2004). Her research in creativity and personality focuses on ambiguity tolerance, creative personality and creative motivation, creative thinking and decision-making, creativity at school, and gifted children. She has been teaching psychology and social science to high school students, psychology of creativity to undergraduate and graduate students in psychology and arts, and creative thinking and problems solving in adult education. 
Katya's earlier research involved gifted children, development of creativity at school, and teachers' identification of creativity. She has delivered seminars for classroom teachers, instructors of out-of-school activities for children and school psychologists, and assisted the organisation of an international seminar on modern trends in education. Katya also provided written reviews and expertise on gifted education for international publications and organisations. 
Her interest in gifted children and gifted education brought her to the investigation of child's right to education and extended into participation in expert meetings on human rights education and children's rights. She has developed a questionnaire to study the attitudes towards the right to education and the goals of education as stated in Articles 28 and 29 of the Convention on the Rights of the Child. 
Much of Katya's work explores ambiguity tolerance in adolescents and young adults and specifies the role of personality and motivation in creativity. Her projects were supported by NATO Scientific Research Fellowship, research and exchange grants from Jacobs Foundation, TRIS Fellowship at the Netherlands Institute for Advanced Study in the Humanities and Social Sciences, and she appeared as invited lecturer at international conferences and workshops. The book she published summarises psychological facts and findings on ambiguity tolerance and its development. It discusses, among others, the relation of individual difference in ambiguity tolerance to learning and instruction, the impact of training and education on ambiguity tolerance as well as its influence on educational and vocational choices.

creativity and innovation