Aleksandra Tokarz
Working on :
Creativity and Innovation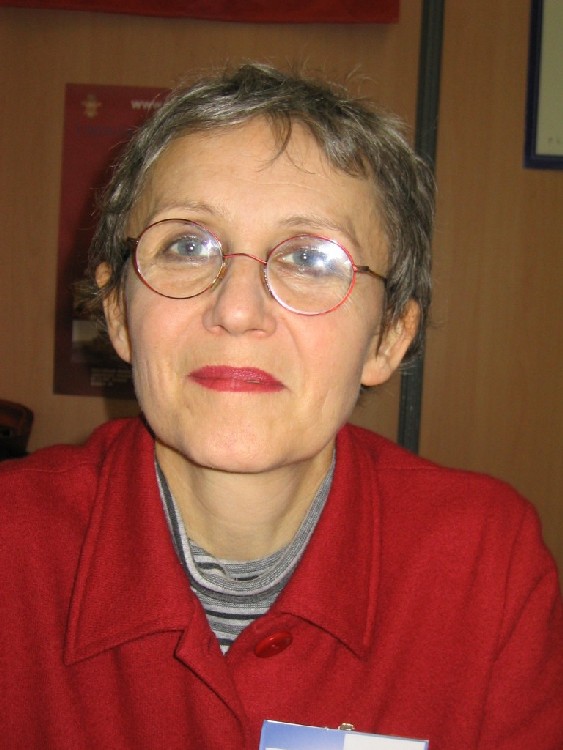 Jagiellonian University
Institute of Psychology
Al. Mickiewicza 331-120 Krakow,
Poland
+48 12 634 13 05 ext.245
aletokarz@gmail.com
Aleksandra Tokarz, Ph.D. (dr hab.), is an Associate Professor at Institute of Psychology, at the Faculty of Philosophy, Jagiellonian University in Cracow, Poland, where she is employed uninterruptedly since 1974.
Her research works are focused on issues related to motivating and emotional mechanisms of creative activity, especially cognitive curiosity and motivation (intrinsic and extrinsic) and hubristic one as well. Her research was made within groups of creators: artists, scientists, and teachers. One of the results of research on different motivating mechanisms and their conditions was establishing methods and procedures of arousing and stimulating motivation for achievements and cognitive motivation, i.e. motivation that are favourable for teachers' and students' creativity. Another research field are motivating aspects of work: psychological conditions of professional burnout, workaholism, and laziness. Recently undertaken therefore refer to emotional determinants of sports activity.
Methodology of the above mentioned research comprises experiments, surveys and – significantly, recently – qualitative analyses of expression and behaviour. She was the author of two monographs, the editor of five volumes devoted to creativity motivation. She wrote about 60 papers in Polish and foreign scientific journals.
Her didactic activity comprises students and doctoral students as well as teachers. Training for teachers took place (since 1990 until the present day) within postgraduate studies at Jagiellonian University in Cracow, at Pedagogical University of Cracow, at The Nicolaus Copernicus University (NCU) in Torun, and also National-Louis University in Nowy Sacz, (in cooperation with Małopolskie Kuratorium Oświaty – Regional Education Office). Teaching students – future teachers and training teachers was focused on psychology of creativity and i motivation. It is worth noticing that cooperation with The Nicolaus Copernicus University (NCU) in Torun, takes place as a part of grant of Ministry of Education, devoted to training teachers specializing in supervising particularly talented students.
Dr hab. Aleksandra Tokarz is a member of Polish Psychological Association and European Council for High Ability (ECHA).