Marek Kwiek
Working on :
Globalisation and the Knowledge Economy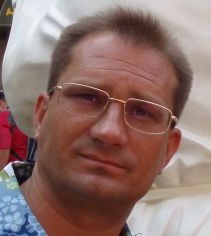 Center for Public Policy
Adam Mickiewicz University
ul. Szamarzewskiego 89
60-568 Poznan, Poland
(+48 61) 829 22 80
kwiekm@amu.edu.pl
Professor Marek Kwiek is the founder (2002) and director of the Center for Public Policy, an autonomous research unit of Poznan University, Poland, and professor in the Department of Philosophy. A philosopher, social scientist, higher education researcher and policy analyst. A former Fulbright scholar, Kosciuszko Foundation scholar, Reagan-Fascell Democracy Fellow (U. of Virginia, UC Berkeley, NED/Washington, DC), OSI International Policy Fellow and, currently, Fulbright "New Century Scholar" 2007-2008 ("Higher Education in the 21st Century", Poznan/Stanford University).

His research interests include globalization and education, European educational policy, international organizations, welfare state reforms, the modern institution of the university, transformations of the academic profession, as well philosophy of education and intellectual history.