Birte Ravn
Working on :
Parents, School and Community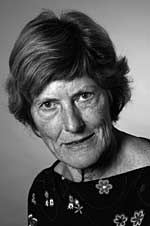 The Danish University of Education
Department of Educational Anthropology
Tuborgvej 164
2400 Copenhagen NV
Denmark
+45 8888 9808
birte@dpu.dk
Main research areas:

The relationship between parents, teachers and the local community within a Danish and International comparative framework.
The cultural context of learning and education.
The affective dimensions of learning.
Teacher professionalisation.