Nick Boreham
Working on :
Training, Work and Lifelong Learning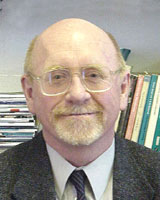 Pathfoot Building
Institute of Education
University of Stirling
Stirling
Scotland
FK9 4LA
+ 44 (0) 1786 467617
n.c.boreham@stir.ac.uk
Nick Boreham is Professor of Education and Employment and Director of Research in the Institute of Education.
Previously he was Professor of Education in the University of Manchester and worked as an educational researcher for various professional bodies including the Joint Board of Clinical Nursing Studies and the East Anglian Examinations Board. His research focuses on the interaction between work and learning, and his teaching focuses on education for the professions and the methodology of educational research.
Nick has directed numerous projects on the development of occupational competence and work-based learning in the context of social and economic change. These have been funded by the ESRC, the EU Framework Programmes, CEDEFOP (the European Centre for the Development of Vocational Training) and many other bodies. Recent projects include Work Process Knowledge in Technological and Organizational Development, Organizational Learning in the European Chemical Industry, The Evaluation of Vocational Learning and The Production of Research Resource Materials for Work Process Knowledge/Work Based Learning in Europe. Currently Nick is co-directing the ESRC TLRP project on Early Professional Learning; a project on the Evaluation of Programmes of Preparation for Nurse Prescribing in Scotland funded by the Scottish Executive; and a project on Organizational Learning to Support the Improvement of Pupil Achievement in a Scottish Local Authority.
Nick is a member of the Executive Committee of the Applied Educational Research Scheme for Scotland and a regular presenter at VETNET (the vocational education strand of the European Educational Research Association) and at the annual conferences of the British Educational Research Association.