John Field
Working on :
Training, Work and Lifelong Learning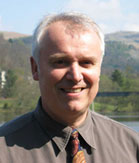 Division of Academic Innovation and Continuing Education.
University of Stirling
Stirling
Scotland
FK9 4LA
+ 44 (0) 1786 467946
john.field@stir.ac.uk
Currently serving as the University's Deputy Principal (Research), but with a long-standing background of interest and involvement in lifelong learning. After completing a Bachelor's at Portsmouth, followed by a doctorate at Warwick, I became Tutor in Economic and Social History at the Northern College for Residential Adult Education. After eight years in Barnsley, I then became a Lecturer in Continuing Education at the University of Warwick, ending as Chair of Department and Professor of Lifelong Learning. Much of my work throughout my career has involved developing second chance opportunities for non-traditional learners, as well as researching a range of aspects of adult learning.
I joined Stirling in 2002. Within DAICE, I teach an introduction to the social sciences on our Access Course and am Associate Director for ESCalate (the national subject centre for educational studies (www.escalate.ac.uk)). I also lead a major research project funded by the Economic and Social Research Council; in partnership with colleagues at Exeter, Brighton and Leeds, the Learning Lives project is examining the meaning and significance of formal and informal learning in the lives of adults, and aims to identify ways in which the learning of adults can be supported and enhanced (www.learninglives.org).
Externally, I am a member of the governing body for Newbattle Abbey College and a Visiting Professor of Birkbeck College, University of London.