Deirdre Hugues
Working on :
Training, Work and Lifelong Learning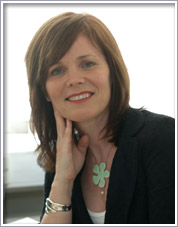 Centre for Guidance Studies
University of Derby
Kedleston Road
Derby
DE22 1GB
+44 (0) 1332 591267
d.m.hughes@derby.ac.uk
Deirdre Hughes established the Centre for Guidance Studies (CeGS) in 1998 at University of Derby, is Director of the Centre, Head of the Research and Knowledge Transfer Unit and is University Reader in Guidance Studies.
In early 2004, Deirdre was invited to present written and oral evidence to the House of Commons Education and Select Committee advising on matters related to the National Skills Strategy: 14-19 Education.
Deirdre has researched issues relating to evidence-based policies and practices and how this translates into effective guidance policies and delivery for young people and adults. Her main body of work specifically relates to assessing and measuring the impact of guidance services in the UK, including a market in career provision and future information, advice and guidance provision in the UK.
She also works as external examiner at Reading University, Queens University, Belfast, and the University of East London. She is a member of the Institute of Directors, an Advisory Board member of the Guidance Council, an Associate of the National Institute for Careers Education & Counselling (NICEC), and co-chair of the Institute of Career Guidance (ICG) Research Committee. Deirdre holds a Master's Degree in Education (Open University) and a Postgraduate Diploma in Careers Guidance (University of the West of England).
Previously Deirdre taught in the Department of Health and Human Services at Nottingham Trent University, where she was Senior Lecturer responsible for the management and delivery of a franchise teacher training careers education and guidance programme and taught on a range of careers guidance / social science programmes. She also worked at the Open University, where she had a portfolio of responsibilities relating to the delivery and management of educational and careers guidance services. She has previously worked in a range of careers service companies in both practitioner and managerial roles.