Ellu Saar
Working on :
Training, Work and Lifelong Learning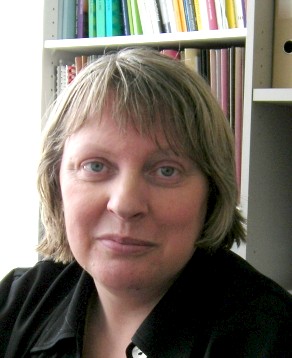 Tallinn University
Institute of International and Social Studies
Uus-Sadama 5,
10120 Tallinn
+372 6199 872
saar@iiss.ee
Ellu Saar is a Professor of Sociology at the Institute of International and Social Studies, Tallinn University.
She is now coordinating EC 6th Framework Programme integrated project "Towards a Lifelong Learning Society in Europe: The Contribution of the Education System". She is also member of Steering Committee of the TransEurope Research Network: Transnationalisation and Changing Life Course Inequality in Europe funded by European Science Foundation. Ellu Saar is a member of Editorial Board, "European Sociological Review". She is a reviewer at European Science Foundation.
She is participating in several projects on education:
"Educational systems and labour markets in Central and Eastern European transformation countries", Project coordinators: Prof. Dr. Walter Müller, Dr. Irena Kogan (Mannheim Zentrum für Europäische Sozialforschung, Universität Mannheim, Germany), funded by Volkswagen Foundation
"Impact of institutions on work careers: Estonian peculiarity in the backdrop of other European countries". Funded by Estonian Science Foundation. Project leader.
Project "Impact of lifelong learning on life course and social cohesion in Estonian society", target financing of the Estonian Ministry of Culture and Science, project leader Rein Vöörmann. Member of the research team.
Project "flexCAREER". Project leader Prof. H.-P. Blossfeld (Bamberg University). Funded by German Science Foundation. Leader of the Estonian research group.
training, work and lifelong learning