Anna Maria Ajello
Working on :
Curriculum, Pedagogy and Assessment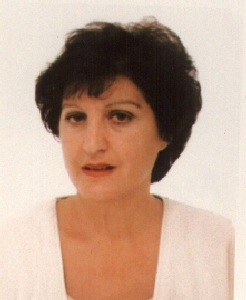 Università degli Studi di Roma 'La Sapienza'
Facoltà di Psicologia 2
Via dei Marsi n. 78,
00185 Roma
0649917660
annamaria.ajello@uniroma1.it
Anna Maria Ajello is Professor of psychology of education in the Faculty of Psychology (Facoltà di Psychologia, università La Sapienza) of the university of Roma.

Her research interests relate to learning in educational and organizational contexts.
On the topic of competences, she is the author of "La competenza esperta" (con Marida Cevoli e Saul Meghnagi, Roma, 1992); "La Competenza fra flessibilità e specializzazione" (con Saul Meghnagi, Roma, 1998) e "Il curricolo" (con Clotilde Pontecorvo, Firenze-Scandicci, 2002).