Slavko Gaber
Working on :
Curriculum, Pedagogy and Assessment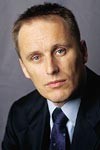 Faculty of Education - University of Ljubljana
Mlinska pot 20, 1000 Ljubljana
Slovenia
00386041373098
slavko.gaber@guest.arnes.si
Relevant experience and projects:
Management of Educational Reform in The Republic of Slovenia. (1992-1999)
Expert collaboration in preparation of Electoral Legislation (1999-date)
Management and expert collaboration in preparation of Quality Assessment and Assurance Model in Education in Slovenia. (1999-date)
Collaboration with European Training Foundation in designing VET policy in relation to SEE.
Collaboration in expert group for external examination in primary education.
Expert collaboration in preparation of renewal of education in Montenegro and Serbia.


Membership in Professional Bodies:
Member of Slovene Sociological Association.
Member of Slovene Politological Association.
 Member of National Council of Experts for Education (1989-1992)
Research topics:
Sociology of Education
civic education
values and education
systems of education in different countries
external examination
quality assurance