Richard Millwood
Working on :
Digital Technologies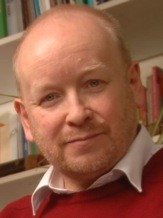 +44 7790558641
richard.millwood@core-ed.org.uk
Richard Millwood is the director of Core Education UK.
Also Reader at the University of Bolton Institute for Educational Cybernetics. Previously Director of Ultralab and caretaker of a global reputation, Richard founded Core UK in January 2007. With a background in teaching at secondary and university level his passion is the application of technology to make learning delightful and productive for the learner and employer. Richard has considerable research and consultancy experience in a range of areas including software, learning environments and digital creativity. His clients include government agencies, companies and UNESCO.

digital technologies