Kommers Piet
Working on :
Digital Technologies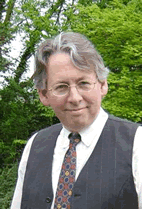 University of Twente
Faculty of Behavioral Sciences
Box 217
7500 AE Enschede
+31 53 4893576
surname@edte.utwente.nl
Introduction

Piet Kommers is associate professor in the University of Twente, The Netherlands. His actual interest is media, learning and visual communication. His Master study in 1980 formulated algorithms for adaptive learning. In his PhD study he questioned how conceptual representations may support the cognitive integration in learning. He was Scientific Director of NATO Advanced Research Workshop: "Cognitive Technologies" in 1989.
From 1990 until now he was increasingly involved as partner and coordinator in European research projects in media based and continuous learning. His role in initiating higher education in Eastern Europe led to his UNESCO chair, followed by the award of honorary doctor by Capital Normal University in Beijing in 2000.

From 2005 to 2007 he was part time lector at the aspect of "mobile learning" by Fontys University of Applied Sciences. He is adjunct professor in the faculty of computer science in Joensuu University (Finland) and advisor in the ministry of Education in Singapore. His publications stretch the fields of media, communication, education and lifelong learning, among six books and more than fifty proceedings and journal articles. 24 PhD studies and more than 80 Master student projects were supervised.
Latest functions
2008                     Committee Member for the Academy of Sciences; Innovative Projects in Education. Ministry of Education, Helsinki, Finland
2007                     Lid Beoordelingscommissie voor de Open Competitie MaGW voor het Gebiedsbestuur Maatschappij- en Gedragswetenschappen van de NWO
2006 -                   Scientific Board Member for New Learning Projects. Ministry of Education, Singapore
2005 - 2007         Lector at Fontys for the Integration of ICT in Education (0.5)
2004 -                   Appointed as Regular Visiting Professor for Human Factors in Multimodal Communication for the European PhD Academy IMPDET at Joen­suu University, Finland
  
2004                     Visiting Professor at the Institute of Educational Multimedia and Telematics; Univer­sity of Hokkaido, Sapporo, Japan

digital technologies