Daniele Checchi
Working on :
Education Inequalities and Social Justice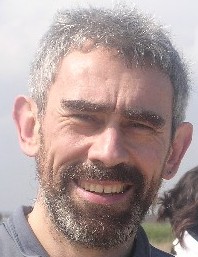 Dipartimento di Scienze Economiche, Aziendali e Statistiche
Università degli Studi di Milano
Facoltà di Scienze Politiche
Via Conservatorio 7
20122 Milano
+39-02-503-21501
daniele.checchi@unimi.it
Daniele Checchi is currently Professor of Economics at the University of Milan (Italy).

He studied Economics at the Bocconi University in Milan and the LSE where he received his masters degree in 1985. He obtained his PhD from University of Siena in 1987. He worked and taught at the University of Brescia (1988-92) and the University of Milano-Bicocca (1992-2000) and held visiting positions at Cepremap-Paris (1987-88, 1995 and 2003), Sticerd-LSE (1994 and 2000), University of York (2002), AIAS-University of Amsterdam (2001), Wider-Helsinki (1998), University of Massachussetts at Amherst (1997), University of California at Berkeley (1990), University of Oxford (1989).

His current research interests include the economics of education, intergenerational mobility, labour market institutions and union density.