Rumiana Ivanova Stoilova
Working on :
Education Inequalities and Social Justice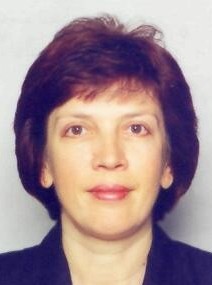 Institute of Sociology,
Bulgarian Academy of Sciences
Moskovska 13 A
Sofia 1000
+359 898 35 35 95
RStoilova@sociology.bas.bg
Rumiana Stoilova, Dr,  is a Senior Research Fellow at the Institute of Sociology.  She is at the present lecturing at the University of Sofia and the New Bulgarian University and has lectured at South-Western University of Blagoevgrad (1994-2004) and Weliko Tarnovo University (2007). She obtained several visiting scholarships and has delivered lectures on various topics at universities in Germany, Austria and Hungary. Her latest monograph is entitled "Inequalities and Community Integration".
Stoilova's field of expertise covers mainly four areas– a) theory and research of sociology of stratification; b) gender studies; c) educational inequalities and d) evaluation of public policies for reducing inequalities in society. Stoilova has worked as an expert for the Bulgarian Ministry of Labour and Social Policy, the European Commission, the Council of Ministers (Member of the National council for equal opportunity of men and women).
Current positions: member of the Scientific Council of the Institute of Sociology; assistant editor of the journal "Sociological Problems" www.ceeol.com, research fellow at the Institute for the Study of Labor, Bonn, Germany. Stoilova is board member of the Bulgarian Association of the University Women and chair of the Research Committee "Social Stratification" at the Bulgarian Sociological Association.