Valentina Milenkova
Working on :
Teachers and Teaching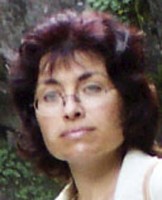 Institute of Sociology
Bulgarian Academy of Sciences
13 A, Moskovska Str.
Sofia 1000,
Bulgaria
+359 (02) 980 95 22
vmilenkova@gmail.com
Valentina Milenkova is a senior research fellow at Department 'Knowledge Society: Science, Education and Innovations' at the Institute of Sociology, Bulgarian Academy of Sciences. She is also an Associate Professor at Southwest University, Department of Sociology where she is teaching a course Sociology of Education.
Between 1997-2002 she was a member of Editorial Board of Journal Education.
Since 2003 she is chairman of the Research Committee "Sociology of Education" at the Bulgarian Sociological Association.
Her post doc at the Institute of Sociology is about educational inequalities and social reproduction in Bulgarian schools.
Valentina Milenkova is working in the field of Sociology of education. Between 1995-1999 she has carried out two comparative surveys on elite and private schools in Bulgarian conditions. She analyses the influence of the school institution on the cultural capital of students from two kinds of schools. The connection between the educational milieu and individual attainments she is studying also in several surveys of comprehensive schools and the process of dropping out of students as well as "social exclusion" of ethnic minorities from the educational system (2002-2008).
Special aspect of V.Milenkova's researches is the studying of the modernization of Bulgarian education (2002-2003) and the "entrepreneurship instruction" as a part of curricula of Bulgarian professional schools (2005). In the present she is participating in the international 6 FP project "Towards the Lifelong Learning Society in Europe: The Contribution of the Education System" (2005-2010), Bulgarian team leader is Prof. Pepka Boyadjieva.
V.Milenkova has published 6 books and about 40 articles in the field of Sociology of education.

teachers, teaching and teacher education