James O'Brien
Working on :
Teachers and Teaching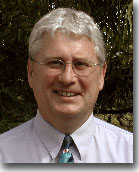 Dept of Education & Society
The Moray House School of Education,
The University of Edinburgh,
Old Moray House, Holyrood Road,
Edinburgh EH8 8AQ
Scotland, UK
+44 (0) 131 651 6167
Jim.O'Brien@ed.ac.uk
His research interests lie mainly in the field of continuing professional development, school improvement and school leadership.
Jim O'Brien has been a member of a number of national development groups associated with teacher professional development and leadership themes such as Teacher Appraisal and Professional Review and Development; the Standard for Headship and Scottish Qualification for Headship (SQH) programme; the Chartered Teacher Standard and Development Programme, and the national CPD Advisory Group on Leadership.

He is a member of TNTEE (Thematic Network of Teacher Education in Europe), funded by the European Commission as part of the Socrates-Erasmus programme.

teachers, teaching and teacher education