Roumiana Peytcheva-Forsyth
Working on :
Teachers and Teaching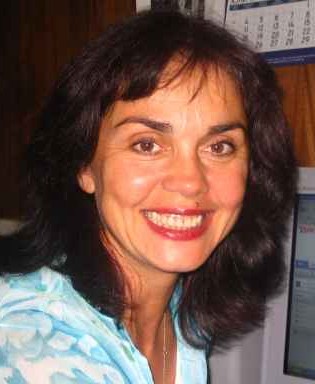 University of Sofia
Faculty of Education
15 Tzar Osvoboditel blvd
Sofia 1504
++00359 2 989 45 63
R.Peytceva@fp.uni-sofia.bg
Roumiana Peytcheva-Forsyth is an Assoc. Prof., Dr., Vice-Dean on Research and International Relations of the  Faculty of Education, Sofia University.  Her fields of expertise and interests are e-learning,  issues of ICT in education and social work, contemporary paradigms in  education. She is a lecturer of ICT in Education and Social Work, teacher trainer. Her research and publications are in the field of e-learning, integration of ICT in all levels of education and in adult training, expertise transfer; university course design, quality of education. Her publications consist of more than 30 articles and 4 books.
She is currently leading a University Center for research, development and insurance of quality e-learning practices funded by the National Research Fund of Bulgaria. This Center is being set up as integrated structure encompassing most of the University faculties (12) and aims at consolidating the efforts and expertise of the academic staff working in a wide spectrum of scientific fields, related to the phenomenon of "e-learning". 
She has been a post-doctoral researcher at London Knowledge Lab, Faculty of Mathematics, Science and Technology, Institute of Education, University of London in 2006-2007  carring out a research in the field of  online pedagogy.
Currently she is supervising four PhD students in fields of integrated nature such as:
- Supporting deaf children's learning trough Interactive multimedia
- Pedagogical effectiveness of online discussions
- Motivating students' second language mastering through ICT
- The role of the schools in prevention of child's addiction to video games
Dr. Peytcheva-Forsyth has been involved as a researcher and coordinator is several EU projects

teachers, teaching and teacher education