Karin Rönnerman
Working on :
Teachers and Teaching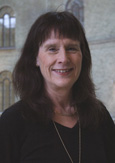 Göteborg University,
Department of Education,
Box 300,
SE 405 30 GÖTEBORG, Sweden
+46 31 773 2174
Karin.Ronnerman@ped.gu.se
K. Rönnerman " is interested in developing the knowledge of the professional development of teachers. She have done so primarily through action research, which means that researchers and practitioners participate in a common process in which the respective fields of knowledge enrich each other to achieve an understanding of the practice and the contexts in which it is involved. In these processes, particular attention is paid to teachers' learning and actions."



teachers, teaching and teacher education