Jaap Scheerens
Working on :
Teachers and Teaching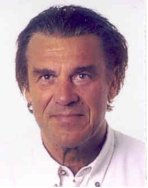 Department of Educational Organisation and Management
University of Twente
P.O. Box 217
7500 AE Enschede
The Netherlands
+31 53 489 3597
j.scheerens@utwente.nl
Jaap Scheerens has led the Department of Educational Organization and Management since 1987. He was also the scientific director of the Faculty of Education's research Institute OCTO, from 1989 until 1998, and the scientific director of the ICO national research school from 1992 until 2003. He has been a project leader of numerous international research projects funded by the European Union, and a consultant for international organizations like OECD, UNESCO and the World Bank. He is currently a member of the Social Science Council of the Royal Academy of Sciences, and member of scientific advisory boards of programs and research institutes in Germany, Italy and Brazil. Within the context of OECD's INES project, he has played a leading role in the development of school and teacher surveys for primary and lower and upper secondary education. He has also played an important role in the development of the School and Teacher Survey for the World Education Indicator Project, which is a joint initiative of UNESCO, OECD and the World Bank. In 2004/2005 he was responsible for the thematic report "School Factors related to Quality and Equity", based on PISA 2000 data, which was published by OECD in 2005. He has been the chairman of INES Network C, since 1999.

teachers, teaching and teacher education